Part 2 - A Carp's Diet and Baiting
Sean Martin, Ben Thomas and Galen Yerex
When it comes to a carp diet, everything is on the menu. Now I am not saying they are a garbage feeder as their reputation in Canada tends to perceive. They are a bottom feeder by nature, siphoning through the silt and gravel for food, but they will also feed from the surface from time to time. They are known to eat everything from mussels, snails, worms, plants, seeds, and even Crayfish.
I have personally seen carp feeding on grass clippings on the surface while fishing in a rural park, have even heard of them taking insects and berries off the surface as well. Due to the rapid growth, and based off their sheer size alone, it is easy to see that these fish require a lot of food.
Now when it comes to fishing for carp, worms are a great bait when out with the family and looking to get out and catch a few fish, no matter the species, but as we all know in Canada, it is hard to keep a worm on the bottom for more than a minute without it being devoured by an endless wave of Pan fish. Thankfully, there are a few cheap, yet very effective alternatives to keep those pesky fish away.
We will start with what has become the staple of every beginner and seasoned Carp angler alike. Corn, yes that's right, Corn of all things is hands down the number one bait you could use in any situation and just so happens to be readily available in any supermarket. While it is quite easy to grab a one dollar can of corn while you are at the store, many anglers have turned to cattle corn as their go to when it comes to particles. Still a relatively cheap bait, as you can usually get a 25kg bag for around eleven dollars at your local feed stores, it requires a little more work when it comes to prep work. Being it a dried kernel, you will need to soak it prior to usage (approximately 24hrs) which is highly recommended and proper Carp Care, something you will learn more about later. You want to do this to prevent expansion of the kernel which could cause harm to the fish and potentially kill it. I recommend rinsing and boiling a few scoops in a large pot of water for approximately 30-45 minutes or until corn starts to become tender (can squish between your fingers). At this point, pour the corn and water into a pail, add some seasoning (give some chili and garlic a try) cover with a lid and let sit overnight.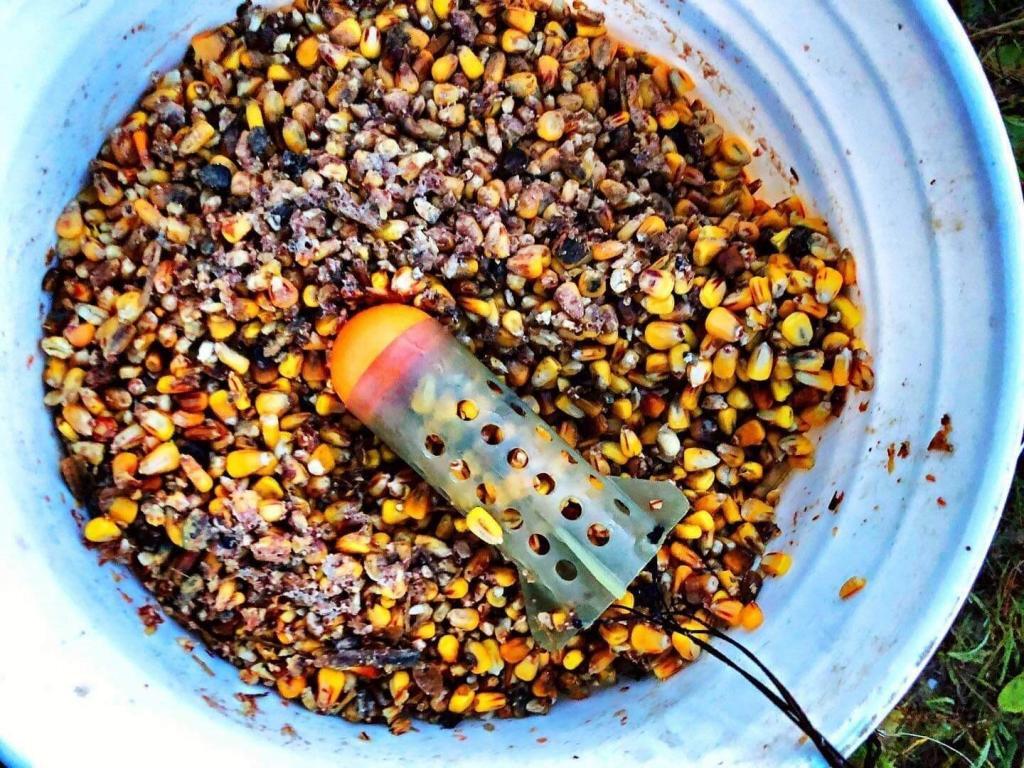 Another relatively cheap yet effective method for catching Carp is what we call Pack bait. All the needed ingredients for a simple mix can easily be found at any supermarket. Essentially all you need is a bag of quick oats, a pinch of flour, corn meal, creamed corn, vanilla extract, and a little seasoning. If you can, add some coarse salt to the mix as well. To make a pack bait simply mix about two or three cups of oats, a cup of corn meal, a pinch of flour, and your selected seasonings in a bowl. Add a few drops of vanilla extract to the can of creamed corn and mix well. Now add about two tablespoons of the corn to the bowl, and mix until it is worked in. You are looking to get it wet enough to be able to form into a compact ball, but not too wet that it will not break down soon after being submerged. I would prefer to add, than take away when making my baits so always start with small amounts and add as needed. Once you have a good consistency you simply need to take a handful and form a compact ball around your weight.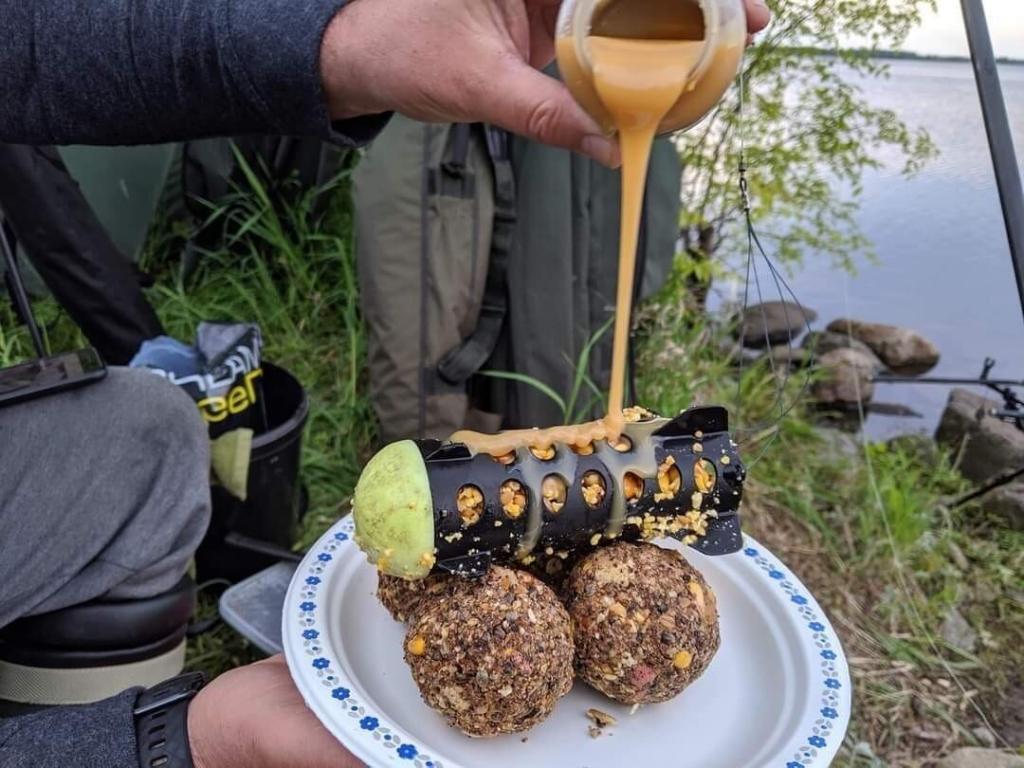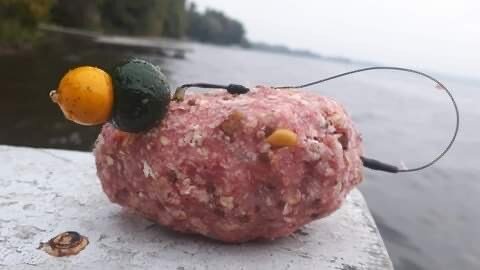 There are a few other affordable and readily available bait options which I recommend adding to your corn mix and pack baits, such as chick peas, and lentils, adding a can of each to your pail before sealing for the night. Using these baits alone will greatly increase your odds at attracting a pod of hungry Carp into your swim, and most likely enough to entice a bite or two.
Then there are Boilies, which are essentially flavor packed dough balls that can be made in a variety of sizes and flavors. The average Carp angler uses 10-24mm sizes with some going over 30mm, and there are a variety of recipes available online using readily available ingredients. This is a more complicated choice of bait when it comes to homemade options, but it is one of the most effective Carp baits on the planet. If you really want to increase your chances of getting into a big, bruising, 20+ pound Carp, I highly recommend you give these versatile, highly effective baits a try.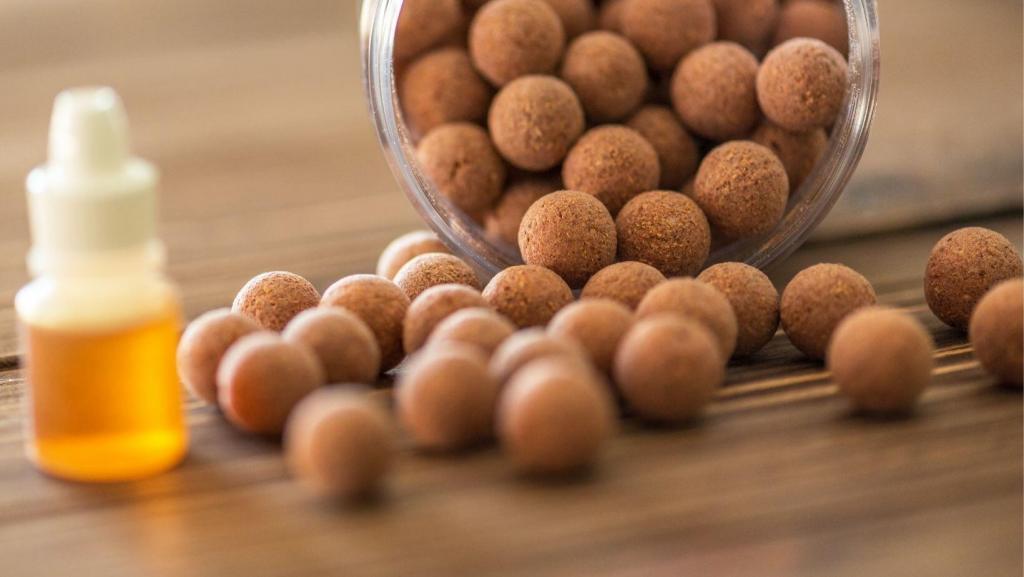 Now I know it is easy to want to keep things simple and affordable when it comes to bait, and for the most part that is all one really needs, but it would be wrong of me not to mention the endless variety of commercially manufactured baits at your disposal on the internet, and in a few Retail stores across the country. These are specialty formulated baits designed specifically for a Carps diet and feeding habits. These can be a bit more expensive options when it comes to feed, but I have to say that using some of these high quality, and highly effective baits, can make all the difference when it comes to not only attraction, but in your chances to consistently catch some high quality, Canadian Carp.