Part 3 - Rods, Reels and Alarms
Sean Martin, Ben Thomas and Galen Yerex
When it comes to selecting gear for Carp fishing, it can get a little overwhelming at times, especially if you are looking online and or reading a lot of magazines and that, as you will quickly notice there is an endless lineup of brands and options available across the globe.
One only needs to spend 5 minutes on a Carp tackle website  to see that there is a plethora of Carp specific gear available, and there are a few retail stores across the country which are stocking specific items as well. But do not think that you need to go online and fork out a boat load of cash to fish for Carp.
Much like fishing for other species, you simply need what will safely handle your quarry. With saying that, let us dive into some affordable, yet effective options for you when it comes to selecting Carp fishing equipment.
Rods: When it comes to selecting a Rod for Carp angling, the most important thing to remember is the sheer size of these fish. With the chances of hooking into a 20+ pound fish being very realistic, you are going to want a rod with some backbone. Now these fish will produce explosive runs, one after another, so you will want a rod which is not only comfortable but big enough to absorb a lot of that stress.
You will see most Carp anglers are using rods averaging 10-13ft in length, but one can easily get the same results using a more common 7.5ft – 8ft rod. There are some great options and brands to choose from when it comes to shorter, and available rods such as Shakespeare, Shimano, Abu Garcia, and Daiwa respectively which are stocked in most stores. When it comes to Carp specific Rods, there are some great and very affordable Brands available as well such as Sonik, JRC, Monster Carp, Daiwa, and Shimano. Unfortunately depending on where you live in Canada, these will need to be purchased online and delivered by courier.
Reels: When it comes to selecting a reel for Carp fishing, again you should factor in size and the power of these fish. They will produce runs of 40-50 yards consistently, sometimes even going over 100yds when fishing currents, so having a lot of line is crucial. You will want something a bit bigger than your average spinning reel (2500 series and up is recommended) as you will most likely be running heavier mono and braids which we will get into later, so you are going to want a reel with a capacity of at least 150yds of 15-20lb line.
When looking online you will see that most Carp anglers are running Big Pit reels with capacities of 300-400 yards. You also need to factor in the drag system. There are single and dual drag options available and both work very well. I highly recommend you try to find a reel with a bait runner option which features front and rear drag and are the best type of reel for Carp fishing.
You can find some affordable, and effective reels in most retail stores across the country with most stocking your more popular brands like Shimano, Mitchell, Quantum, and Abu Garcia. When browsing on-line for Carp specific reels, there are also some very affordable yet high quality brands available such as Sonik, Wychwood, Daiwa, Okuma, and NGT, but again depending on where you live, these will require online ordering.
Rod Rests and Alarms: Seeing that Carp fishing is all about bottom baits, and factor in that there will be plenty of times where the action will be slow, one does not need to hold on to the rod for the entirety of the session. This is where rod rests and supports come into play. You can really use anything from a chair to a backpack, even a good solid stick firmly pegged into the ground will do, and the options are endless really. You can find rod holders at most retail stores as well, and you will find various options to choose from. You can find some Carp specific supports online such adjustable Bank Sticks, and Rod Pods respectively, which are very affordable and a great piece of kit to have for those long sessions. These will require Rests that cradle the rod which can be purchased for a couple dollars.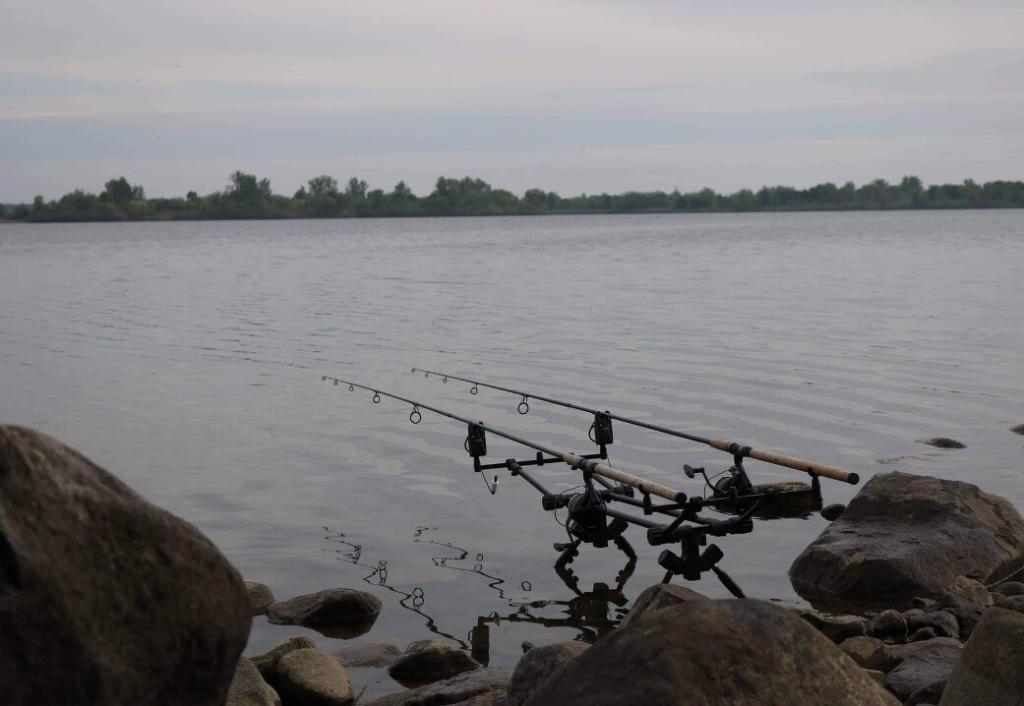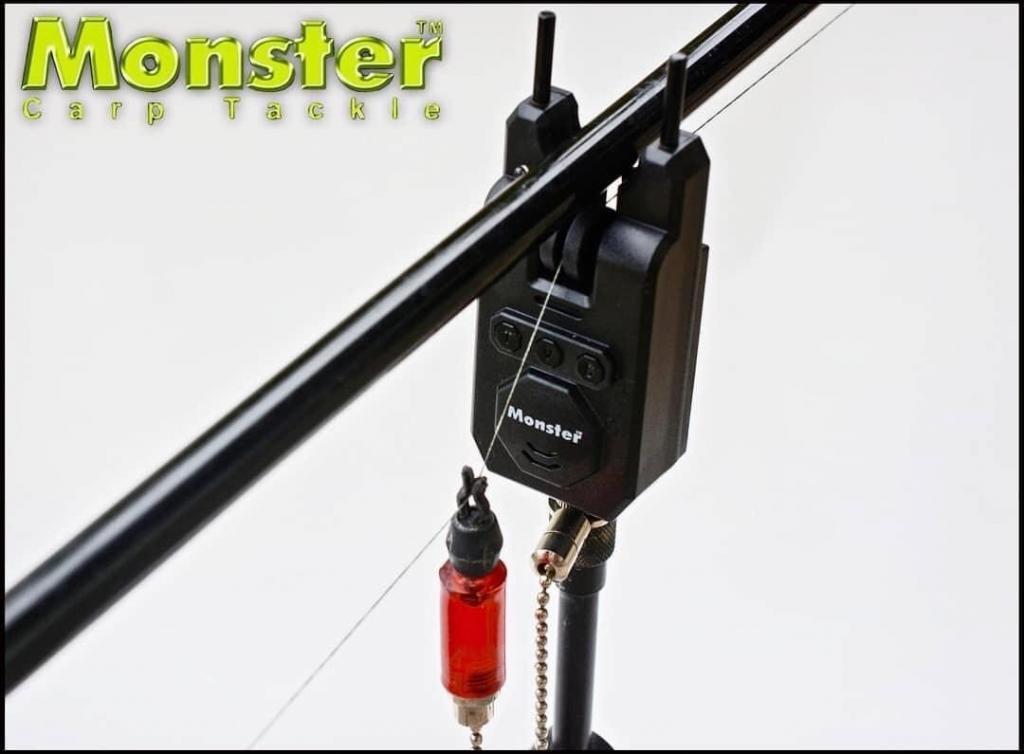 Now let us dive a little into fishing alarms. These are not necessarily a critical piece of kit but is one which can make your Carp fishing experience that much more enjoyable as it provides you with the opportunity to enjoy your surroundings more and focus on other things instead of sitting there staring at your rod tip for hours at end. They are also useful tools for indicating if fish are nearby from line bumps to slight takes or drop backs.  When it comes to local retail stores you are most likely only going to find little clip-on Bells, which can be a cheap yet effective alternative. To find higher quality electronic alarms, you are most likely going to have to head to one of the previously mentioned websites. They vary in styles, colors, and sizes, which can be overwhelming to the beginner, but do not think you need to spend a fortune for a quality product. There are some very high quality and affordable options for you to pick from. Monster Carp Tackle, Prologic, and NGT are a few affordable, yet quality options.